Our knowledge and expertise in Shade Sail Creation, Installation and Maintenance has made us one of W.A's leading Shade Sail Solution providers...
We make shade sails for all outdoor areas Shade sails over decking, carports, courtyards and backyards are our specialty
Our team of Sail Designers also offer a "Repair Your Sail' option, which comes at the fraction of the price of buying a new Shade Sail...
Welcome to Stuart Bell Shade Sails Perth!
We have been Designing, Manufacturing and Installing elite performing sails since 1985, that is over 35 years making sails / sailmaking business. We consider every job equal and ensure completion with continuous communication from start to finish. Our experienced and innovative team strive for perfection every time. Contact Stuart Bell – Shade Sails Perth.
more info
Types of Shade Sails Stuart Bell Provides
Our range of Shade Sails include Custom Made, Residential and Commercial Shade Sails. We cover all angles when it comes to Outdoor Shade Sail Solutions, quite literally!
Our fabric selection varies depending on your requirements.
After our team fully assess your required Shade Sail Solution, we propose the best suited fabric for your situation. You too play a part in this process, by telling us exactly what you wish to achieve through attaining one of our nationally known Shade Sails. Our consultation team will discuss each fabric individually in detail. You will be making the final fabric decision – with our help of course!
Request A Quote
recent posts
Shade Sails offer a number of benefits to your home, not just shade!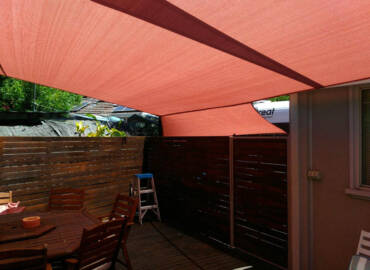 Although every Shade Sail Solution we provide is made with durability as the core ingredient  shade sails still require regular care and maintenance.
CONTACT US TODAY
For more information or to request an estimate for service, contact our professional shade sail consultant.