Residential Shade Sails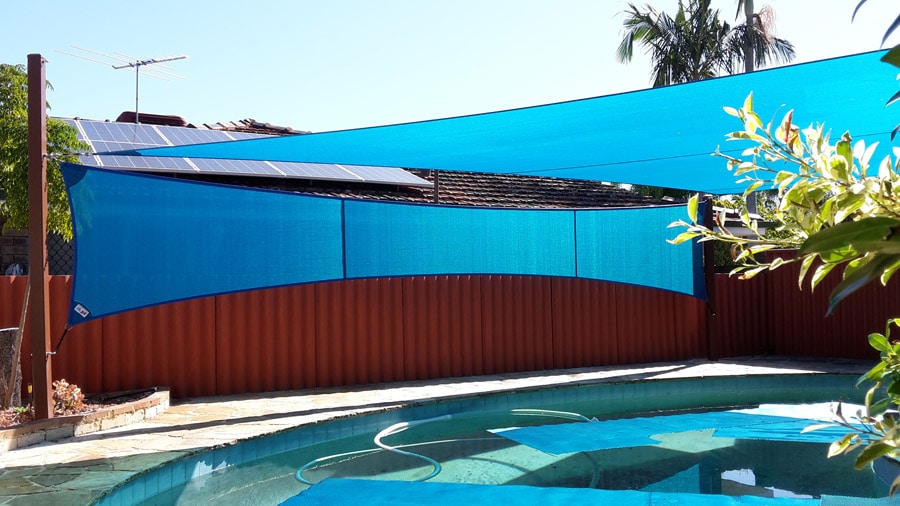 Stuart Bell Sails have been providing residential shade sail solutions for Western Australians since 1985. Our team of Experienced designers innovate customised sails to suit every house type regardless of your home's shape, colour or location.
Our knowledge and expertise in residential Shade Sail Creation, Installation and Maintenance has made us one of W.A's leading Shade Sail Solution providers. We use high quality, long lasting materials that are manufactured for durability and purpose as well as being aesthetically pleasing – adding an attractive visual feature to existing structures. We have been recognised for our craftsmanship, willingness to adapt to difficult, space restricted areas as well as consistent communication and project updates. We understand the importance of a safe home and we take pride in offering shade solutions to protect your family from harsh UV Rays that we receive annually with Australian Summers. Protect your family and create a safe outdoor area for them with a Shade Sail from Stuart Bell.
Our Aim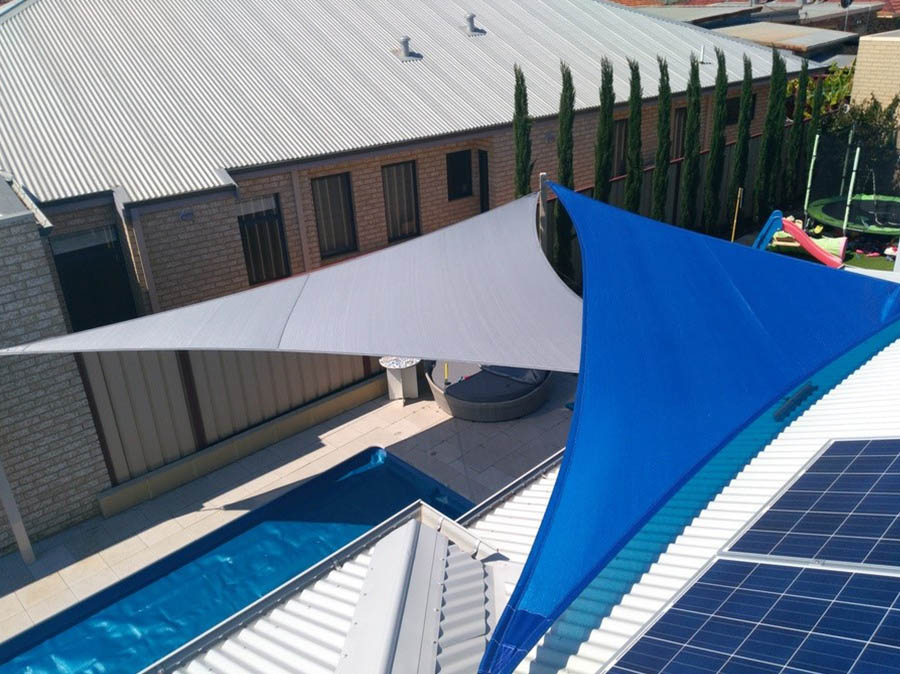 To complete each project on time and on budget. We understand your home is a place of privacy and comfort. We construct your new Shade Sail Solution in a timely and professional manner so that you and your family can enjoy quality time under the safety of our Shade Solution. Our team leaves every project area clean and as it was before – with an added bonus, a unique Shade Sail Solution fit for purpose and ready for use. We understand the importance of shade in specific areas and why shade is sometimes required, with over 40 different colours to choose from and various styles we are sure to have the perfect option available for you.
The Importance of Shade for your Family's Health.
Australia's Summer High temperatures – On average up to 35 °C (Direct Rays).
Australia receives more than 15% more of UV Rays than any European Country during our Summer period.
UV Rays are known to cause: Skin Cancer, Premature Aging of Skin, Cataracts / Eye Sight Damage, Immune System Suppression.
PREVIOUS RESIDENTIAL SHADE SAIL PROJECTS
Bibra Lake Hyper Shade Sail
Yangebup Pool Shade Sails
Morley Courtyard Shade Sail
Perth Sunlight Reflection Block
CONTACT US TODAY
For more information or to request an estimate for service, contact our professional shade sail consultant.